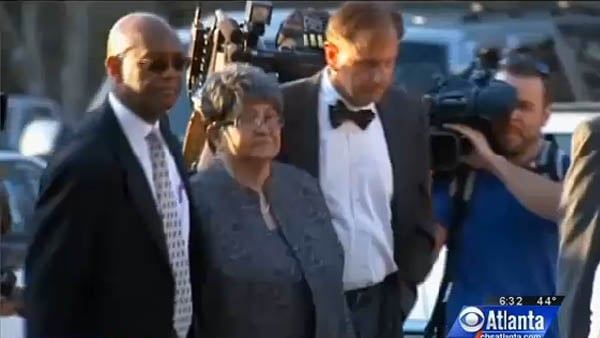 ATLANTA (CBS ATLANTA) –
An attorney for former Atlanta Public Schools Superintendent Beverly Hall is expected to sit down with CBS Atlanta News Wednesday afternoon.
Attorney Richard Dean is expected to tell CBS Atlanta News that his client has nothing to do with the widespread cheating in 2009 on the Criterion-Referenced Competency Test.
Hall, along with 34 other educators, was indicted on March 29 in the CRCT cheating scandal. She was charged with racketeering, false statements and writings, false swearing and theft by taking.
Nearly 180 APS employees were implicated in the state's sweeping investigation that found cheating in 44 of the district's 100 schools.
Prosecutors said that Hall ran the school district as a criminal enterprise, condoning cheating by teachers and administrators so that she and others could get bonuses for improved test scores.
Hall claims she did nothing wrong.
In a 2011 statement, a spokesperson for Hall said, "There is no direct evidence in the entire 410-page narrative report or in the accompanying 400 pages of exhibits to show that Dr. Hall knew in 2009 that widespread cheating on the CRCT was occurring or had occurred."